What we've learnt from our Tuesday Club Talks this year: Part three
What we've learnt from our Tuesday Club Talks this year: Part three
In the run-up to Christmas and the New Year, NABS takes a look back at some of the highlights and words of wisdom imparted to us through a great line-up of ad and media luminaries who spoke at our monthly Tuesday Club Talks
Perhaps one of NABS' biggest coups this year was persuading one of the world's greatest ad-men Sir Martin Sorrell, to take the stage for our fourth NABS' Tuesday Club Talk of the year.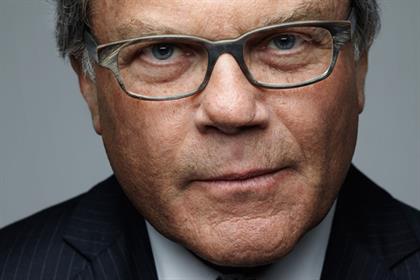 In front of a packed audience at Grey London, Sorrell was quizzed by Danny Rogers, editor of Campaign and editor-in-chief of the Brand Republic Group. The talk exceeded all expectations as Sorrell revealed himself to be genuinely warm, honest and generous with his advice. Here's some of the best tips from that evening:
The importance of mentors
Mentors is naturally a subject that is close to our hearts at NABS, and it's something that Sir Martin stressed to be one of the most important ways to help build a career. It's important to choose a mentor you respect and admire, who will always be on your side and won't hold an agenda of any kind. For Sir Martin this was his father, but he also mentioned inspiration and advice could come from an influential book or an author who is an expert in their field.
Where the opportunities are
Go east, or at least away from the developed world was Sorrell's unequivocal advice. People might think it's disloyal but actually it's realistic; you have to be flexible and go where the opportunities are. Travel, learn Chinese, Portuguese or even Russian. We might think New York and London are the centres of our industry but these other countries are the future, and will soon have more influence than we can possibly imagine.
Enjoy your work
Don't pursue money for its own sake. Find something that you love doing and watch the rest fall into place.  Money is the result of success not the goal.
Be positive and daring
Be persistent and believe nothing is impossible. Our business isn't brain surgery, be fleet of foot in your response because in this day and age when a business hesitates it's usually because it doesn't know what to do, and that can be catastrophic.